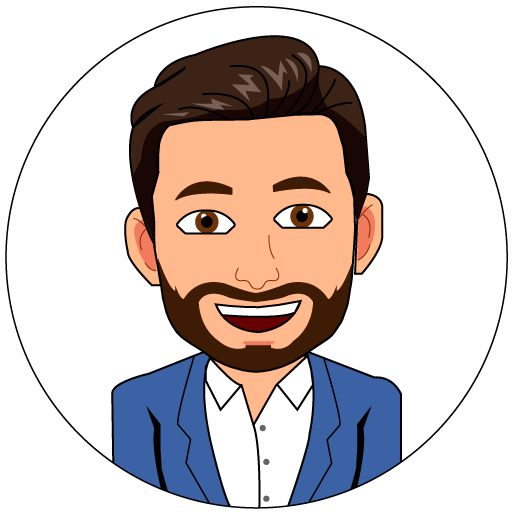 Shawn Jones
Director of Product Design

Design Thinker + Doer | Digital Strategist | New Product Innovator | Storyteller | Coach + Mentor


Accomplished over 8 years leading direct reports within Digital Product organizations, including the U.S. Military. I've established and grew a Product Design team within early-stage startups. I did this by building internal digital design discipline, design systems, design strategy and innovation and prioritization strategy. I've assembled teams to tackle near-term opportunities, while articulating a strategic vision for product teams. I have exceptional communication skills at all levels of an organization, from Executive-level to individual contributor.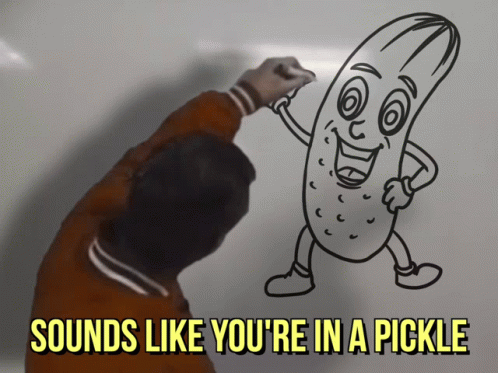 When life gives you cucumbers, you make pickles. Welcome to The Pickling Process, a question and answer forum for everything and anything, design or not design related.

How it works
Every week I send a post to LinkedIn asking for my network to ask questions. Bring me your best, craziest, hardest, weirdest questions and I will do my best to give a moderately unbiased honest answer. Every week, I will try and answer as many questions as I can.
These question can be about the following:
A difficult design question

Thinking about getting into a design career and want to learn more information

You can upload a design for a free critique

Need a portfolio review, send it my way

Want me to design a mobile or web experience, let's do it (Max 5 screens)

Need help designing your own mobile or web experience, I'm here to help

Stuck on a product or design problem? Ask away (for individuals or businesses)

You can ask me whatever you want, whether that's design related or even life related
Send your questions to me via Linkedin
What advice do you have for interviewing for a design job?
This is a great question. For someone who has gone through over 50 interviews in the past 3 months, I feel like I am a semi-professional interviewer at this point. When you ask me, "do you like to interview?" the answer is no. Interviewing is a job in itself. It's tedious, time consuming and nerve-racking. And I can sum it up in two words: psychological warfare. Not just you against the interviewer, but mostly you against you. No need to worry my friends, I've got a few things up my sleeve to make you get prepared and stand out from the rest of the candidates.

1. Write down everything, I meant it. Take thorough notes, but still be engaged. There will be a point where the recruiter or interviewer goes on a riff about the company. Take notes and possibly write down questions to ask after their pitch. This will help you get organized and stay aligned on every interview.

2. Ask meaningful questions. You are interviewing this company as much as they are interviewing you. Make sure you ask meaningful questions and try to really get to know the company and people who work there. This could be your forever company or even a very longterm commitment. You want to be sure that this company fits within your lifestyle as well as your cultural preferences.

3. Be funny and make magical moments. As a hiring manager, I can tell you that I am more likely to remember who I am hiring if the interview has some moments of delight such as a funny moment. Interviewers will remember those moments because it could be the only time in their day that they get that bit to just laugh and have fun. Crack a joke, but make sure it's relevant to the conversation. Don't be that awkward jokester who cracks a joke at the wrong time.

4. Be honest and don't lie. Hiring managers and recruiters can tell when you lie. The conversation either spirals out of control or that lie will come find you later on in the process. Be open and honest. Instead of lying about your experience, you can say: "I am not sure how to do that, but I have always wanted to learn" or "I may not have that direct experience, but this other experience aligns very closely with what you are looking for and it shouldn't take much time to learn."

5. Rejections suck, but don't get mad. It wasn't meant for you. Don't get discouraged when you get a rejection. I applied to 60+ jobs and I received 10 rejections in the first week. With every rejection, I was offered 5 interviews. This is just like redirecting you to an even better home away from home.

6. Don't settle on your first offer. If you know what you are looking for and can wait a little longer, do it. Look for that job that excites you and that aligns with your passions. You want to join a company with a mission that you believe in and one that gets you out of bed and at your computer desk, not because it's income, but because you enjoy what you are doing.

7. Use an application and interview tracking system. This can be as easy as excel or as intricate and simple as a job organizing app. I use huntr.co. It's a kanban board for organizing your applications as well as where you are in the interviewing process. You can add notes and key information about your jobs such as job description, responsibilities, benefits and salary.

8. Lastly, stop applying. I must have applied to 60 jobs on my last time applying. There will be a point where you must say, "this is it, interviews will come" and they will come. I waited until I received 14 interviews to then cut off applying for jobs. In the first week I received 22 interviews with 22 different companies. I also had 5 second interviews all in the same week. Jobs will come, just stop applying and wait for that magic pickle to appear!
Hi! I'm starting the Google UX Design course. I'm pretty excited, but in a certain way I'm very anxious about, I don't know how I can get the experience to get a job.

How did you get your first UX/UI Job?
First of all, congrats on completing your Google UX Design course! That's a great first step in starting your new career in design! So, what's next? The best way to answer that is by layout out your current skills and see where you need improvements. Next, find a couple jobs that you are interested in and take a look at their job descriptions. Compare the skills that you currently have with those on the job description. This will be your guide in building your skills to get your first design job.
When you have up-skilled across UX Design, UX Research, UI Design and UX Writing, then it's time to start applying for jobs. There is no easy way of saying this, but this will be a tedious process. There are a couple key ways to keep yourself organized throughout this process.

Here are a few tips and tricks for applying for your first job in UX/UI/Product Design:

1. Use an application and interview tracking system. This can be as easy as excel or as intricate and simple as a job organizing app. I use huntr.co. It's a kanban board for organizing your applications as well as where you are in the interviewing process. You can add notes and key information about your jobs such as job description, responsibilities, benefits and salary.

2. Take thorough notes during your interview. Write down the basics, company name, job title, and most importantly who you are interviewing with, their name. Write down notes regarding the company, culture, the product that you'll be working on, the process and finally anything you think is important regarding your role and responsibilities.

3. Ask questions and stay interested. I've found the best interviews are those that are conversational and not a full on Q/A session. You can have questions that you've had regarding the company, product or roles and responsibilities, but also ask questions throughout the conversation based on what you've just heard from the interviewer. I can't stress this enough. Make it conversational. Secondly, stay interested. I've had conversations on both ends, as a hiring manager and as someone who is interviewing. If you seem uninterested, that's an automatic red flag from both sides. Just smile, laugh and have fun. You are interviewing these companies as much as they are interviewing you.

4. So, you've got an offer? Wait, you've got multiple offers! Great work. Now it's time to pick your dream job. The biggest word of advice here is, don't settle. Lay all the pros and cons for each job: salary, culture, mission, product, mentorship opportunities, career growth opportunities, manager, etc. Once you find a couple that stand out, it's time to use that UX Writing course skills and try and work your magic. Ask for a number for your salary and stick to your guns. Counter the offer and see what they come back with. Do this with all the offers that you are interested in. And...Take the job!
These are just a few steps that I took to get not just my first job but every job throughout my design career. I hope these will help and if you have any more questions feel free to send me a message on LinkedIn.
If you could give Junior Designers ONE (1) piece of advice that you wish someone had told you when you first started on your design journey, what would it be? 💭 🤔
I would have to say, be assertive and stay uncomfortable. You can never grow as a designer unless you take on tasks and projects that challenge you, that get you thinking deeper and more intuitively and that get you out of your comfort zone. No one really told me this when I started my journey in design. I picked it up from my first CEO at IBM, Ginni Rometty. Her famous quote was "growth and comfort do not coexist" This statement has stuck with me throughout my career. If you want to move up in your career you have to be assertive and ask for those projects that make you go out and learn new skills.
A lot of designers get comfortable in their jobs. They sometimes take the easy low key roles at fortune 500 companies. They stick to the same role and never challenge themselves. If this is what you want, then it's easy to find. But if you want to create meaningful products and truly make an impact, then jump into something challenging, complex and uncomfortable. You will grow into that designer that is untouchable and valued!
Are design challenges effective? If not, what else can hiring teams do to evaluate design skills?
This is a hot topic right now. This is also a topic that I have a very strong opinion on.
Time for a leadership discussion. Do effective leaders lead from the back or front?
I believe effective leaders lead from both back and front. You lead from the front because you can't make change until others see you act. You motivate others from the front. Coming from a military background, military leaders all lead from the back. They think they are most protected in the back and if they go down, then they will lose the battle. But, do you ever hear heroic stories of those leaders? ...Nope. You may hear about their strategies and tactics, but nothing about how they secured a bunker or running into battle to save others. You do however, hear about the heroes who lead from the front, who make decisions that affect those behind them. Heroes in the front motivate others to step up and take on more responsibilities.
Can you get PTSD from a job?
As someone who has experienced multiple forms of PTSD, I can tell you that you can get PTSD from a terrible work experience. I have dealt with PTSD from my time in the military. I have also dealt with PTSD after a tragic car accident. Lastly, I have experienced some form of PTSD from a toxic work environment as well as two back to back layoffs. I have been on several interviews with companies in the last month and have been in some terrible interviews. On the other hand, I have been on a few interviews where it's been easy and conversational. Those are the best and those are the companies that you want to join.

I have some advice for hiring managers and recruiters. Please take it easy on your interviewees/candidates. You don't know what they've been through. Layoffs are happening by the minute and for most people, this is their first layoff. Plus this is detrimental to their well-being and mentality. If a candidate sends a note to the recruiter after a bad interview, I think you should give them another chance. Set up another meeting or find a way to let that candidate shine. We are all different and express our skills in different ways. Please respect and treat your candidates like people.